AVM FAK Bekoe Takes Over as CAS
AVM FAK Bekoe Takes Over Command as the 21st Chief of the Air Staff from AVM Frank Hanson
GHF Heli Deployed at UN Mission
A Ghana Air Force (GHF) MI 171sh Helicopter Deployed in Cote D'Ivoire as Part of UNOCI United Nations Mission
CASA Airlifts Troops for Ops
The CASA Aircraft readies to Airlift Troops of the Special Operations Brigade for Deployment in an Operational Theatre
Gunnery Exercise at BTC
The Mi 171 Heli Hovering During the Conduct of No 3 Squadron's Gunnery Exercise at the Battle Training Camp, Bundase
Diamond Aircraft Routine Ops
The Diamond Aircraft Performing its Routine Surveillance and Reconnaissance Duties in the Air Space of Ghana
Air Assault Drills
The Mi 171sh employed in a Joint Air Assault Operation with the Ghana Army.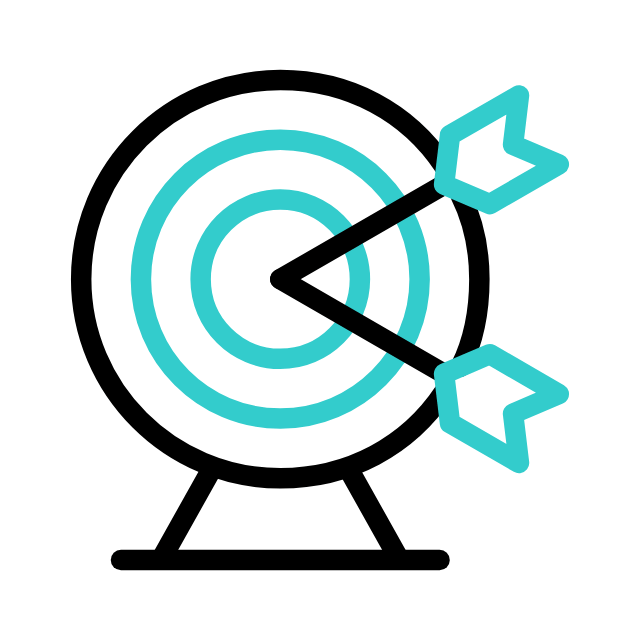 "To become a Smart Air Force capable of defending our territorial Air Space against any threat and deliver air power effectively and efficiently for national development whiles enhancing the Welfare of Airmen".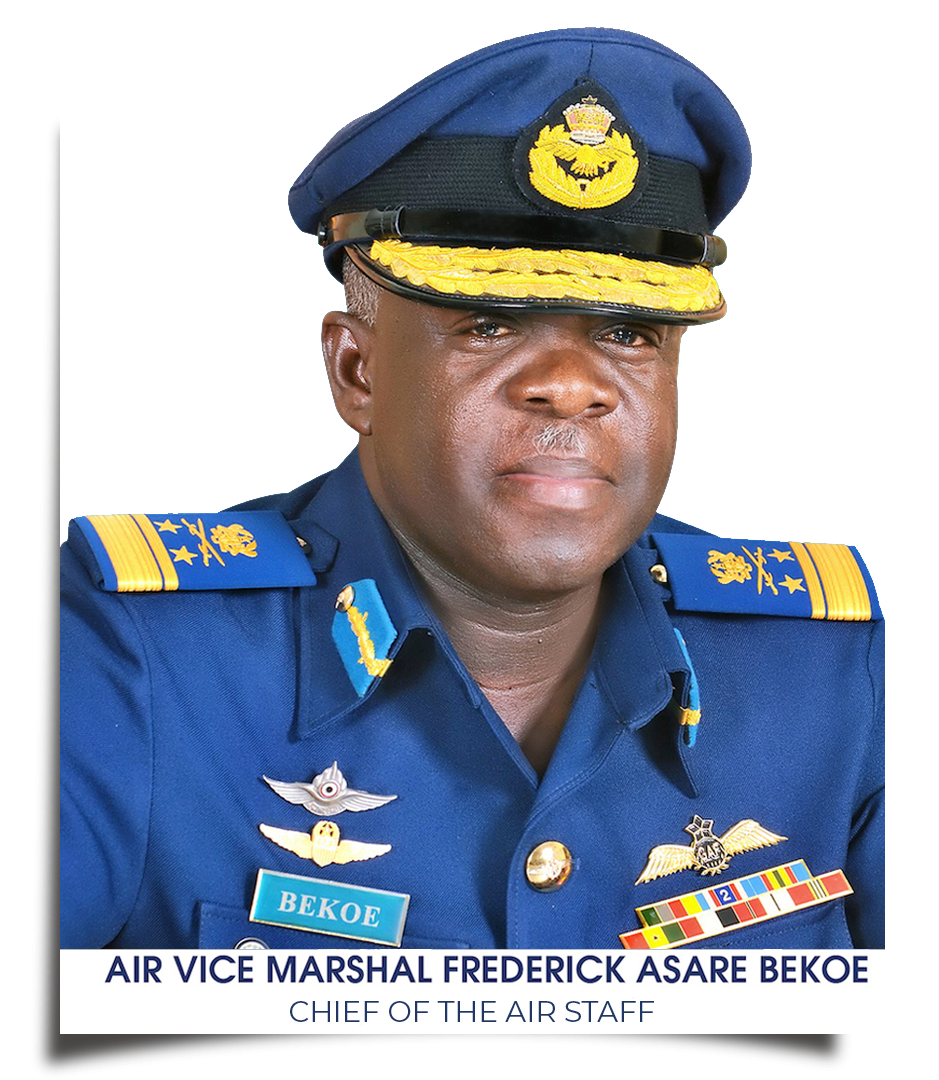 Air Vice Marshal Frederick Asare Kwasi Bekoe
Meet The Chief Of The Air Staff
Air Vice Marshal Bekoe has served the Ghana Air Force in various capacities, giving him a sound knowledge of Air Force matters both at the Staff and Operational Levels. He started as a Squadron Adjutant and was later posted as a Flight Commander/Training Officer on 15 November 2001. By dint of hard work and dedication, he became the Squadron Commander of the Executive Transport Squadron (Communications Squadron) at Air Force Base, Accra on 12 June 2004. He then progressed to the position of Officer Commanding Flying Wing at the Air Force Base, Accra from October 2011 to May 2014 when he was selected for Air War College at the Air University, Maxwell Air Force Base in Montgomery, Alabama.
He enlisted in the Ghana Military Academy, Teshie on 11 November 1988, as a Flight Cadet. After completing the Standard Military Course (SMC) at Teshie, he continued to the Flying Training School (FTS) in Takoradi for Ground School in preparation for flying training. In 1989, he was sent to Libya as part of 10 Cadets for Ab-initio Pilots Training at the Libyan Air Academy in Misurata, where he returned in 1991 as the only qualified pilot from the group and was commissioned among his Intake 30 group as a pilot into the Ghana Air Force on 17 August 1990. On his return from Libya in 1991, he joined a group of 9 pilot trainees to Pegasus Flight Center in Forthworth, Texas as the first pilots in the Ghana Air Force to be trained in the United States, where he obtained his Commercial Pilot License with Instrument Rating in May 1992. It is also worth mentioning that till date he remains the only serving officer from that group of pilots, due to his unwavering patience and loyalty to his country, a trait that is worth emulating. Read More
NEWS & FEATURED ARTICLES
Latest From Our Newsroom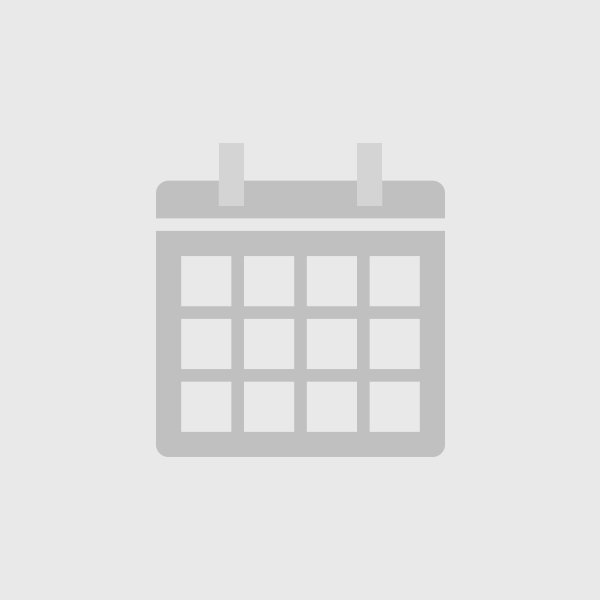 Thu 05, Oct 2023 - Thu 05, Oct 2023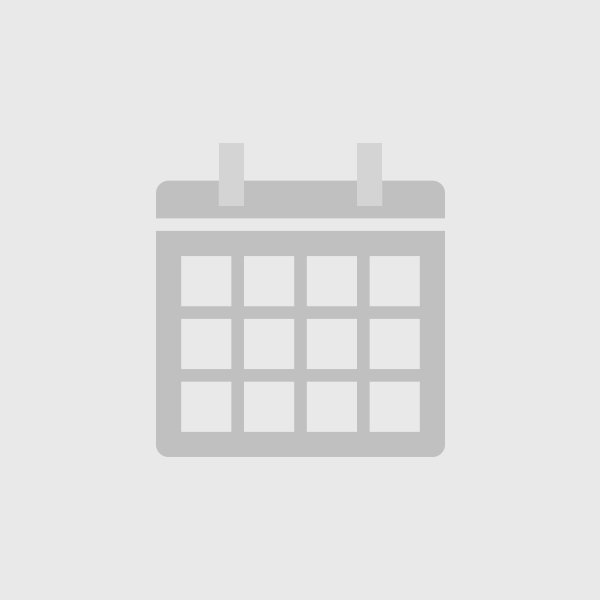 Fri 13, Oct 2023 - Fri 13, Oct 2023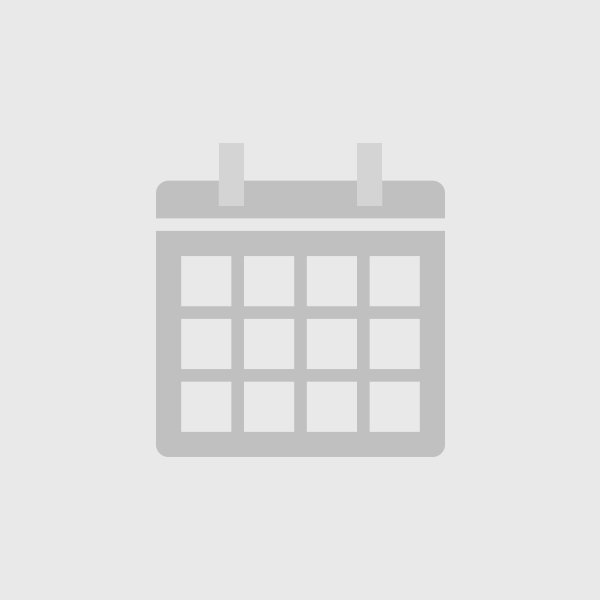 Fri 27, Oct 2023 - Fri 27, Oct 2023
Browse Through Our Assets